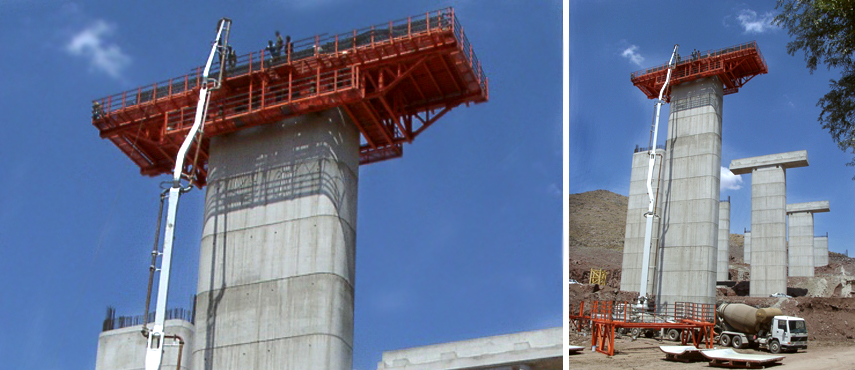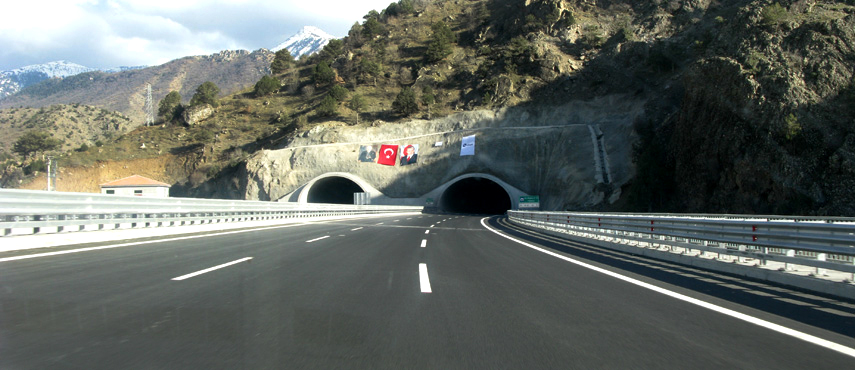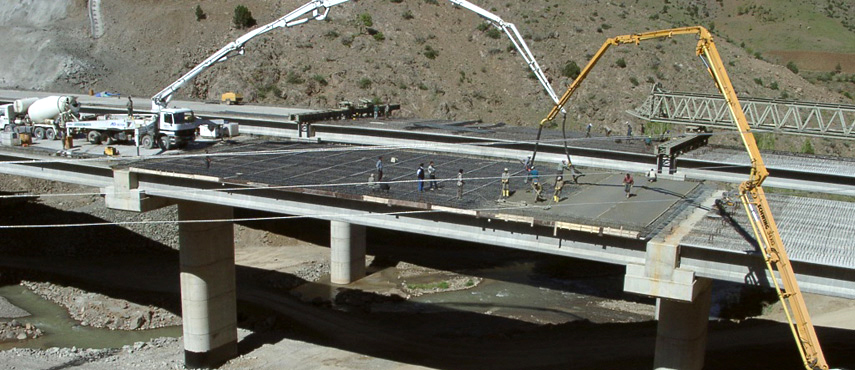 PROJECT DETAILS
OYAK Concrete in continuously fulfilling the provision of engineering structures, pre-stressed precast beams, broad-span pavements, mass concretes, and high-resistant concrete for the Ankara–Pozantı Highway project. Under cold weather conditions (-40oC) in the winter months, concrete production is still able to continue by using mixing water and a closed aggregate stock hole heating system.
5405 – 2 – GLOBAL TEXT Concrete Roads
Concrete roads, used frequently for many years in other countries, are seen little, if at all, in Turkey. The total length of Turkey's roads is 63,000 km, and only 7 km of this amount is concrete.
Although concrete has certain advantages and disadvantages, it has more advantages than asphalt. Among these are the fact that concrete is produced domestically in Turkey, its construction costs are the same as the asphalt, and its useful life is several times longer than that of asphalt. This means money and time savings. Driving safety and comfort is also better.
With these advantages in mind, OYAK Concrete has became the first company in Turkey to purchase and use a finisher. Concrete road constructions have now begun with Adana's urban roads, with the works being undertaken by our company...